Are you a mobile gaming enthusiast? Get ready to level up your gaming experience this May 2023 with PIF Nation's exciting line-up of mobile quests. Whether you're a fan of action-packed battle royales, immersive RPGs, or strategic games, we've got something for everyone.
So, without further ado, let's dive into the top mobile quests you can play and complete for rewards! Before taking on the Quests, make sure you connect your wallet so you can automatically receive your rewards. Here's the list of available wallets you can connect to on the Quests platform.
1. Assassin's Creed Rebellion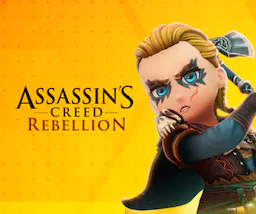 Calling all assassins! Embark on an epic journey back to 15th-century Spain and join the fight against the Inquisition in Assassin's Creed Rebellion. Flex your strategic muscles and claim your rewards by completing the quest. Time travel has never been so rewarding!
Join the Asssasin's Creed Rebellion quest.
2. Rocket Royale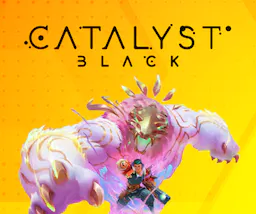 Ready, set, launch! Prepare for an out-of-this-world battle royale experience in Rocket Royale. But, act fast! This quest blasts off from May 8 to May 15, 2023. Don't miss your chance to win PIF rewards.
3. Swordash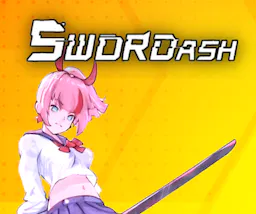 Brace yourself for an adrenaline-filled quest in Swordash. Slash, dash, and crash your way to victory. Remember, the early bird catches the worm – this quest is only available from May 08 to May 15, 2023. Get your game on and earn some exciting rewards!
4. Phobies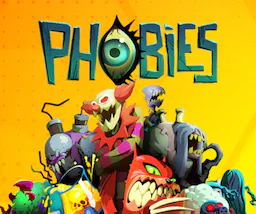 Conquer your fears in Phobies! This tactical CCG transports you to a surreal realm filled with formidable Phobies. So, put on your bravest face, and prepare to duel your way to victory and rewards.
5. Polywar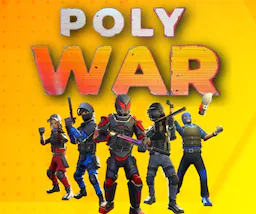 Battle for supremacy in POLYWAR! This fast-paced online shooting game tests your reaction time, accuracy, and tactical prowess. Get your gun, charge into the battlefield, and stand your ground for rewards.
6. Bullet Hell Monday Finale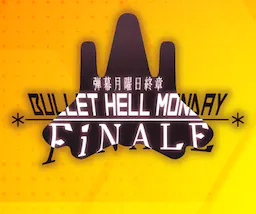 Dodge, shoot, upgrade! Get ready for an explosive adventure in Bullet Hell Monday Finale! With rewards up for grabs, now's your chance to master the bullet hell shooter game.
Join the Bullet Hell Monday Finale quest.
7. Grand Battle Royale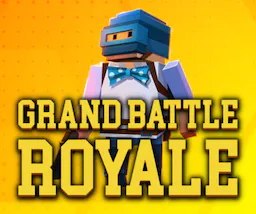 Can you be the last one standing? Test your survival skills in the thrilling world of Grand Battle Royale! With an island filled with weapons and rewards on the line, it's a battle you don't want to miss.
Join the Frand Battle Royale quest.
8. Battle Bay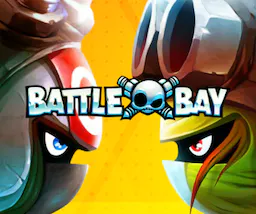 All aboard for an epic maritime adventure! Dive into the vibrant world of Battle Bay and pit your team against the rest in intense ship-to-ship combat. Developed by the creators of Angry Birds, this quest will keep you on your toes. So, gather your crew and get ready to make some waves. With rewards and limited slots available, now is the time to set sail and claim your victory.
9. FOG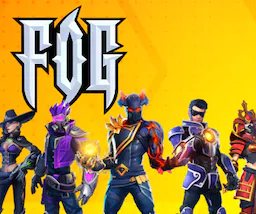 Enter the dark fantasy world of FOG, a game that flawlessly blends MOBA and RPG elements with a dash of Battle Royale. With countless foes, challenges, and rewards waiting for you, it's time to unleash your inner adventurer.
10. Egg Party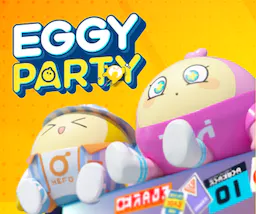 Prepare for a cracking good time with Egg Party! This wacky party game from NetEase Games will scramble your expectations and leave you laughing. Team up with friends and navigate hilarious challenges on the quirky Eggy Island. Will you be the egg that gets cracked, or will you emerge unscathed to claim the golden yolk of victory? The competition is fierce, and the rewards are egg-ceptional!
But remember, this event is limited and only open from May 8 to May 22, 2023. So, don't be a rotten egg – be among the first 200 entries to conquer the challenges and claim your rewards!
Sign up on PIF Nation's Quest platform
So, there you have it – the top 10 mobile quests on PIF Nation this May 2023. Whether you're in it for the thrill of the battle, the joy of strategy, or the camaraderie of team games, there's a quest waiting for you. And remember, completing these quests not only amps up your gaming experience but also rewards you with PIF tokens and XP!
So, what are you waiting for? Choose a quest, accept the challenge, and start playing now! Remember, these quests are time-limited, and slots fill up quickly. So, don't wait around – click here to start your questing journey on PIF Nation today!
PIF Nation Links:
Website | Twitter | Discord | Telegram | Facebook | LinkedIn | QUEST