In the dynamic world of gaming, Play It Forward (PIF) emerged in 2020 as one of the leading crypto gaming guilds with a mission of "Making Play More Rewarding" to over 3,000 gamers from all walks of life. As the community expanded, we became a beacon of hope, especially during the challenging times of the COVID-19 pandemic.
However, between May and November 2022, the collapse of Terra (LUNA) token and the FTX crypto exchange ushered in a turbulent play-to-earn (P2E) landscape. The P2E and blockchain gaming industry faced a challenging backdrop, requiring gaming guilds to seek out newer, more sustainable business models.
PIF's Quests Platform: Making Play Even More Rewarding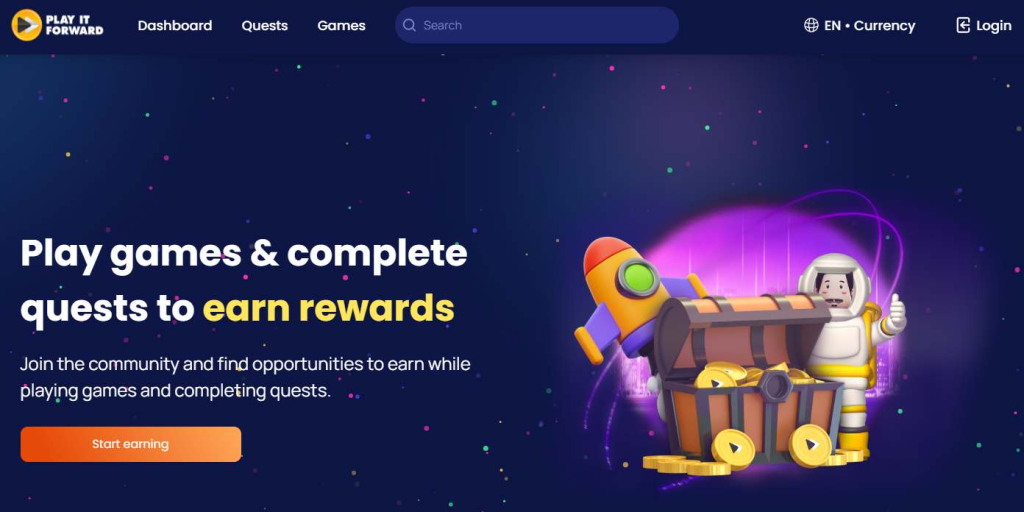 We have enhanced our users' gaming experience by launching the PIF Quests platform. Here, users can complete various gaming tasks like beta testing, contests, tournaments, app installations, and more. By participating in Quests, gamers can earn exciting rewards like web3 tokens, NFTs, platform points, and even cash.
The Quests platform has been instrumental in the company's rapid expansion. Over the last 6 months, PIF's user base grew 100% every quarter and is on track to exceed 100,000 users in Q2 2023. PIF stays true to our mission of "making play more rewarding," and the Quests platform has become a powerful catalyst for the company's hypergrowth.
From Play It Forward to PIF Nation: A Gaming Community Reborn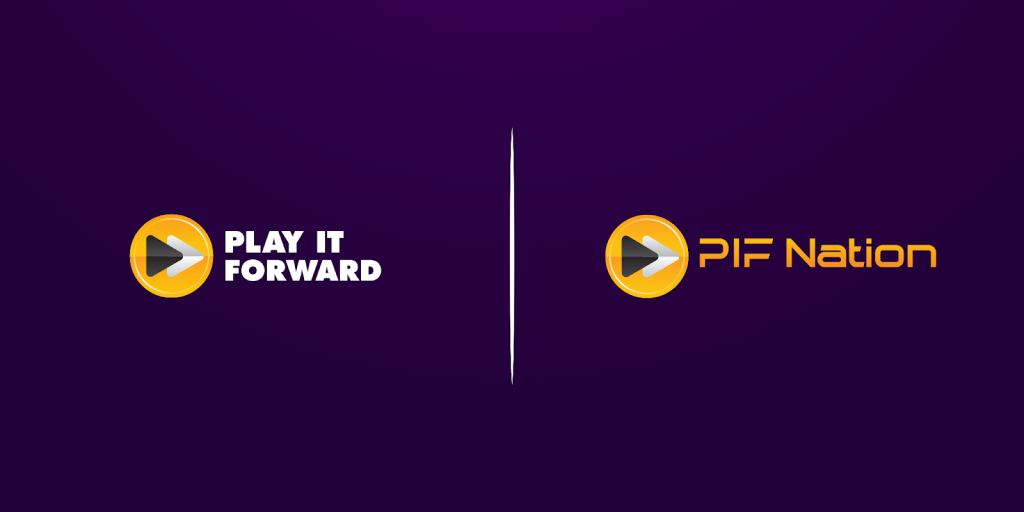 Upholding our mission and vision of making play more rewarding, we embraced the winds of change. Looking to further support and grow our community, we felt it was time to adapt and innovate.
Hence, our great transformation commenced.
We are honored to announce our new journey as PIF Nation. This rebrand signifies more than a name change; it represents our commitment to continue empowering gamers in Asia through fresh opportunities, resources, and connections within the gaming world.
Why PIF Nation?
As we grew, it became clear that the community had evolved to become more than just a simple Play-to-Earn guild. The addition of "Nation" symbolizes our goal of creating a global community, bringing together players from all walks of life united by our shared passion for gaming.
The transformation towards PIF Nation emphasizes our core values of integrity, fun, and continued growth. PIF Nation aims to build an ecosystem where gamers can grow and earn while having fun.
What is PIF Nation?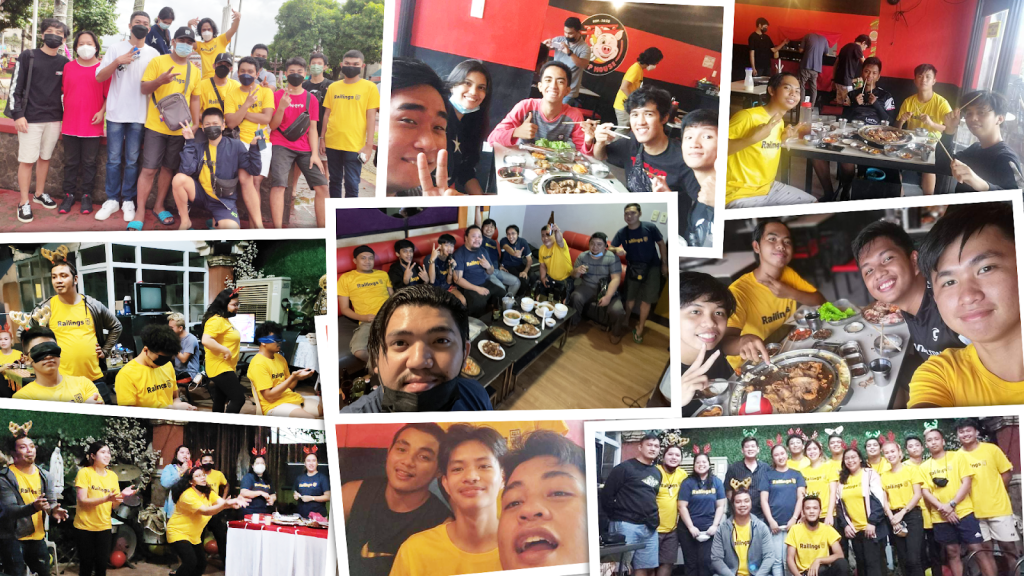 PIF Nation is where gamers come together to play exciting new games, conquer leaderboards, win tournament bounties, and discover a fun community they could call home.
We welcome gamers with open arms, encouraging them to power their passion and make their gaming life more rewarding. Gaming is at the core of our community and how we perceive the world. Our Quest offers a fun and inclusive space where gamers can play, win, and earn rewards.
Empowering Community Builders
Community builders – Key Opinion Leaders (KOLs), guilds, and gaming influencers – are the cornerstone of our ecosystem. PIF Nation creates a vibrant and supportive environment where leaders can connect, share, and learn from one another – creating impact, one gamer at a time.
Partnering with Game Studios
We unlock the power of our platform for our game partners, helping kickstart their communities and build a loyal player base. We facilitate player acquisition campaigns and retention initiatives, helping games in localizing and entering the Asian market.
The Meaning Behind PIF Nation's New Logo
PIF quickly became a virtual haven for gamers, streamers, and P2E projects. As the company expanded and adapted, PIF Nation was born, and with it came a new logo that would tell the story of the company's new mission.
As we rebrand to reflect our commitment to gaming and building a strong community, the new logo symbolizes the core values that drive our platform.
The round shape of the logo represents the global and all-encompassing nature of the PIF Nation community. It symbolizes unity and inclusion as people from all walks of life, backgrounds, and gaming interests come together to form one cohesive entity.
The gradient yellow-orange background embodies the warmth and energy of the PIF Nation community. The vibrant colors evoke feelings of optimism, creativity, and excitement, reflecting gamers' enthusiasm as they embark on new adventures and forge lasting connections.
The fast-forward sign in the logo's center serves as a visual metaphor for the dynamic nature of gaming and the industry's continuous evolution. The black and white triangles also signify the diversity of gaming genres and experiences available on the platform, showcasing how PIF Nation caters to every community member's unique interests.
Surrounding the logo, the gold lining symbolizes PIF Nation's value in building a supportive and inclusive environment for its users. The golden hue represents tangible and intangible rewards that gamers can earn and enjoy within the community.
The unique design of the letters "PIF," reminiscent of a railroad, symbolizes the platform's dedication to connecting gamers from all walks of life. Much like the interconnected tracks of a railroad, PIF Nation brings together gamers, creating a strong and cohesive network that spans across borders and transcends geographical boundaries. The railway-inspired design visually represents the platform's sense of adventure and exploration, encouraging gamers to embark on exciting journeys within the PIF Nation community.
Together, these elements create a logo that tells the story of PIF Nation: a community-driven platform that unites gamers, fosters personal growth, and rewards its members through the shared love of gaming. The new logo is a testament to our evolution, dedication to users, and bright future in the ever-expanding world of gaming and technology.
The Journey Continues
From our humble beginnings as an Axie Infinity guild, PIF Nation has grown into a thriving gaming community of over 65,000 registered players united by our passion for gaming. As our story continues to unfold, one thing is certain: in this land, every gamer has a place to call home.
Welcome to PIF Nation, where gaming, growth, and rewards await.
For more information about PIF Nation, please visit https://pifnation.com/ or contact [email protected]